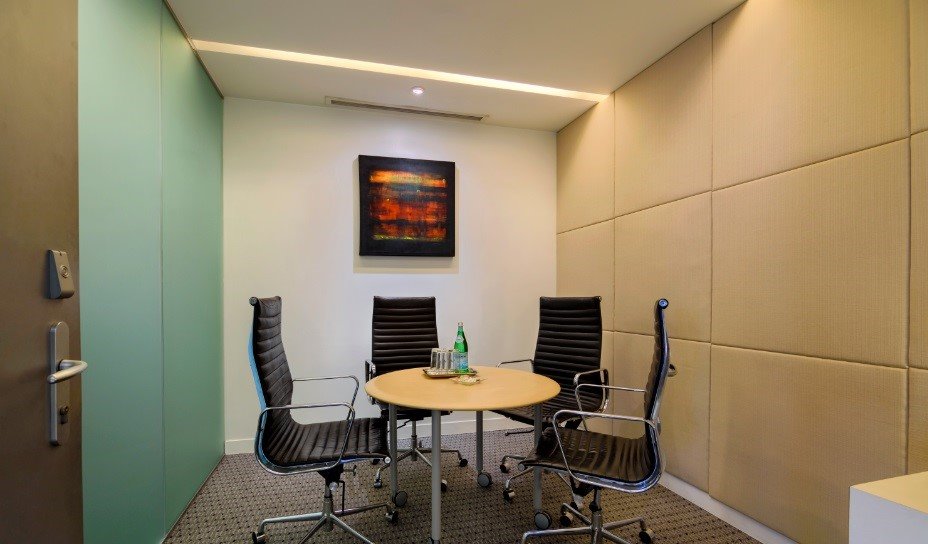 Why choose office space in Manila?
Your organization's office space is indicative of its reputation, suggesting everything from the firm's financial well being to its work philosophy. The unspoken voice of your brand, your office space is capable of attracting great talent and should be a place where employees can socialize and support each other. Choosing the right office space in Manila can lead to a productive team and a healthy, growing business. A positive, happy workspace inspires employees and communicates your business values to the world.
Our office space for lease Manila offers world-class facilities to help you build the business of your dreams, with amenities that will keep your employees comfortable. For office space in the heart of Manila, choose CEO SUITE.
Just in town for a few days? Then a co-working day pass may be a perfect choice. Our office space for rent in Manila also offers co-working day passes to individuals working independently or collaboratively in shared office space. For self-employed or freelance workers, this is an ideal way to work.
CEO SUITE offers working environments with 24/7 access and all of the office equipment and amenities you would expect from a world-class office. Workspace can be accessed daily to suit your budget, and co-working day passes are just PHP 500 per day.
Enjoy the benefits of working in a professional, creative atmosphere with the finest amenities. Dedicated workstations in CEO SUITE's office space for lease in Manila provide you with the day-to-day continuity of a familiar environment. Your workstation will come equipped with everything you need to make your day comfortable and productive.
Having a serviced office in the heart of Manila is a hassle-free option for entrepreneurs that want to start a new business in the Philippines with minimal expenditure. Within hours, you can start your business with a professional office address. Fully equipped offices with minimal monthly charges offer a range of amenities such as high-speed Wi-Fi, printer, copier, scanner, reception and phone support, fax, conference and meeting rooms with LCD projectors and a food store. Find your dream desk in Manila, ready with all the modern conveniences.
Virtual office space in Manila is suitable for companies of all sizes, as well as self-employed entrepreneurs. By using a virtual office, your employees can work from any location while you enjoy CEO SUITE's physical and digital services. Without the significant overhead of a bricks-and-mortar office, you will be free to grow your business faster.
 Traditionally, setting up an office for rent in Manila is not an easy task. However, with CEO SUITE, you can establish your office with minimal costs while enjoying the use of meeting rooms and video conferencing facilities. Meeting rooms are available for PHP 1,000 per hour, and video conferencing costs just PHP 6,500 per hour. Rent your office space in the heart of the city for the most affordable rates with CEO SUITE.
 Our office space for lease in Manila offers world-class facilities and inspirational sea views that can help your team to be creative and productive. Bicycle dock facilities are available, as well as telecom operators to handle incoming calls. To ensure the safety of office documents and equipment, offices are protected with smart locks. Specialist staff is also available to help ensure that your meetings run smoothly in well-appointed business lounges.
Our technical team can provide you with 24/7 services, including high-speed Wi-Fi and an IT Infrastructure with full support. No more wasting your precious time searching for services outside your premises.
We pride ourselves on anticipating your needs and providing the facilities that can propel you towards your business goals. Unique services and a friendly atmosphere ensure high productivity and can be highly beneficial for your brand. Our established infrastructure and first-class amenities are the perfect recipes for growing your business. Easy-to-understand, straightforward rental contracts are handled by our in-house legal team, giving you one less thing to worry about.
Modern, ergonomic furniture that complements your business keeps your staff comfortable and helps foster a professional business environment. Our office space is located in the most prestigious region of Manila, making your business easily accessible to all.
CEO SUITE provides you with world-class facilities to make your virtual office run smoothly. Enjoy professional telephone answering and business deal support from our team of highly trained experts. Make sure that your office space in Manila is thoughtfully designed and well-maintained.
We help your growing business to take-off. Lower your costs and save time with our business caretakers, and a range of professional and technical services. CEO SUITE offer hassle-free, on-demand services from translation to company registration so you are free to focus on what's important: your core business.
At CEO SUITE, we deliver integrated, dedicated services that help boost your global business. Find a well-designed, highly functional workspace waiting for you, and take your team to success even faster. Find out how taking a modern approach to business delivers security, flexibility and incomparable service.
Sep 02, 2019