SERVICED OFFICE
Bespoke premium serviced offices throughout Asia
---
Experience the convenience of setting up a premium office in one of Asia's prime business districts without the stress of complex leases or costly renovations.
Enjoy the freedom to expand or scale down as required when you move in to any of our strategically located offices in China, Indonesia, South Korea, Malaysia, Philippines, Singapore, Thailand, Vietnam and Hong Kong SAR.
With our professional support team taking care of your day-to-day office needs, you will be free to focus on the more important things, like growing your business in Asia.
FLEXIBILITY
Only pay for what you use with lease terms tailored to fit your business needs.
DEDICATED SUPPORT
Our professional support team are highly trained to anticipate, meet and exceed your needs, whatever they may be.
We offer
Serviced offices

USD 220


per month

SGD 1000


per month

IDR 3.000.000


per month

RMB 3,000


per month

THB 13,000


per month

PHP 14,000


per month

MYR 1300


per month

KRW 800,000


per month

VND 6,550,000


per month
Starting prices vary depending on location and/or ongoing promotion.
Contact us
to find out more.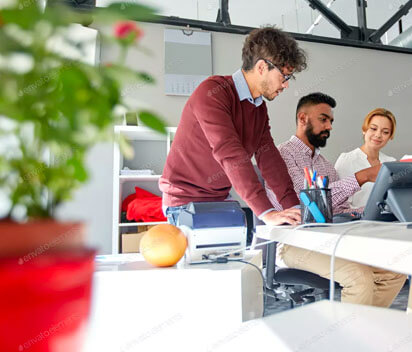 IDEAL FOR
Business corporations and multinationals
Representative office and SMEs
Flexible project space
Short-term swing space
Risk-free new market entry
FIND OUT MORE
Benefits Included
ALL OUR SERVICED OFFICES INCLUDE
LuxuriousFurnishing
Fengshui-designed
24/7 Access
Dedicated DID Number
Call-answering Service
High Speed
Internet
Secured Work Environment
High-resolution
Printing
Premium
Coffee & Tea
Housekeeping
Secretarial & Admin
Support
IT Infrastructure & Support
Colocation Rackspace
Smart Locks
Fax-to-Email
Mail Handling
frequently asked questions
Also known as managed offices, business centers and executive suites, serviced offices provide fully-equipped facilities managed by a service facility management company. They empower businesses, from start-ups to small-, medium-sized enterprises and large-scale companies to rent office spaces that are suitable and customizable to their needs. Naturally, a serviced office room can cater to as few as one individual and as many as 20 persons.
With minimal to no capital investment needed in leasing a serviced office, you can enjoy immediate access to fully furnished and well-equipped office without losing time and focus on growing your business. This modern approach to office space provides a complete business solution, and is increasingly popular with small firms and start-ups. However, due to serviced offices' complete and fully-equipped nature, even large-scale companies find that business support services have considerable appeal.
This really depends on several varying factors, such as location, building facilities and the included amenities. On its own, traditional office space may be less expensive than serviced offices but you'd only be getting an empty space. Additional expenses with traditional office space usually include overheads such as building dues, electricity, office space set-up, IT set-up, office furniture, telephone lines and office space interiors. Serviced office spaces are offered at a higher price because they already include all of these costs. Most importantly, serviced office spaces buy you more time for your business so you can focus on the more important matters and keep your business running smoothly.
We're Asia's only one-stop Serviced Office Provider, run by multi-cultural industry experts. For more than 26 years, our predominantly female team have provided premium workplace solutions at reasonable rates, helping businesses of all sizes to expand throughout Asia with a minimum of culture shock. Located in some of the most prestigious buildings in the Asia-Pacific region, we offer an unparalleled range of services, from sourcing the right local business partners to legal accounting, payroll and IT. We leverage our broad connections and experience to enable you to make an impact in a region where every city has its own regulations, culture and ways of conducting business. By joining one CEO SUITE location, you are supported at our premium locations across Asia.