CO-WORKING SPACE
Join the co-working revolution
---
Stay inspired in a shared environment with like-minded individuals pursuing their passions, and become part of a dynamic creative community that stretches throughout Asia.
Co-Working Space
Share a fully furnished, cost-effective workspace and network with other entrepreneurs.
Dedicated Workstation
Enjoy your own exclusive workspace inside our co-working office when you reserve a desk for one month or longer.
We offer
Coworking Day Pass

USD 10


per day

SGD 75


per day

IDR 150.000


per day

RMB 250


per day

THB 500


per day

PHP 500


per day

MYR 50


per day

KRW 50,000


per day

VND 500,000


per day
Dedicated Workstation

USD 180


per month

SGD 650


per month

IDR 2.500.000


per month

RMB 2,500


per month

THB 10,000


per month

PHP 11,000


per month

MYR 1,000


per month

KRW 650,000


per month

VND 5,200,000


per month
Starting prices vary depending on location and/or ongoing promotion.
Contact us
to find out more.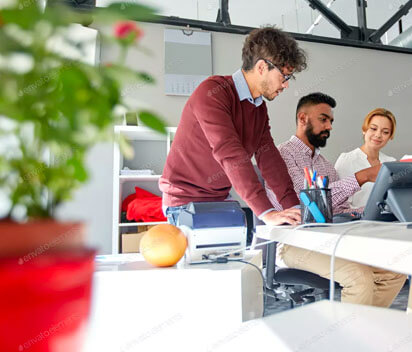 IDEAL FOR
Individuals and freelancers
Innovative start-ups
Business networking
Vibrant community event space
FIND OUT MORE
Benefits Included
ALL OUR CO-WORKING SPACE INCLUDE
High Speed
Internet
Professional &
Social Events
LuxuriousFurnishing
Fengshui-designed
Business
Lounge
Secured Work Environment
High-resolution
Printing
Premium
Coffee & Tea
24/7 Access*
Secretarial & Admin
Support
IT Infrastructure & Support
Housekeeping
* Dedicated workstation only
frequently asked questions
In a nutshell, the term refers to a space that provides fully equipped and fully furnished workstations that are ready for use and perfect for entrepreneurs and freelancers who choose not to work from home, and/or branch office/s.
Co-working spaces are offered at a much lower price than traditional working spaces and offer more flexibility with daily, weekly and monthly access.
Facilities such as mail handling, telephone, internet and admin support can all be made available.
For many entrepreneurs, working from home can be a lonely experience. Co-working environments have risen in popularity because they provide opportunities for networking with other small business owners and professional freelancers. They also offer a wealth of resources and the chance to connect with potential partners, clients and even outsource tasks. Co-working spaces offer entrepreneurs the most cost-effective way to launch their business as it costs them less than renting their own office. It also allows them the flexibility of scaling up or down to suit their business needs.
Co-working space is available by the day, week and month during office hours. A co-working client has access to either an unassigned work desk or workspace in a common area such as a business lounge with high-speed internet access.
A dedicated workstation offers greater exclusivity, with 24/7 access to their own assigned workspace.