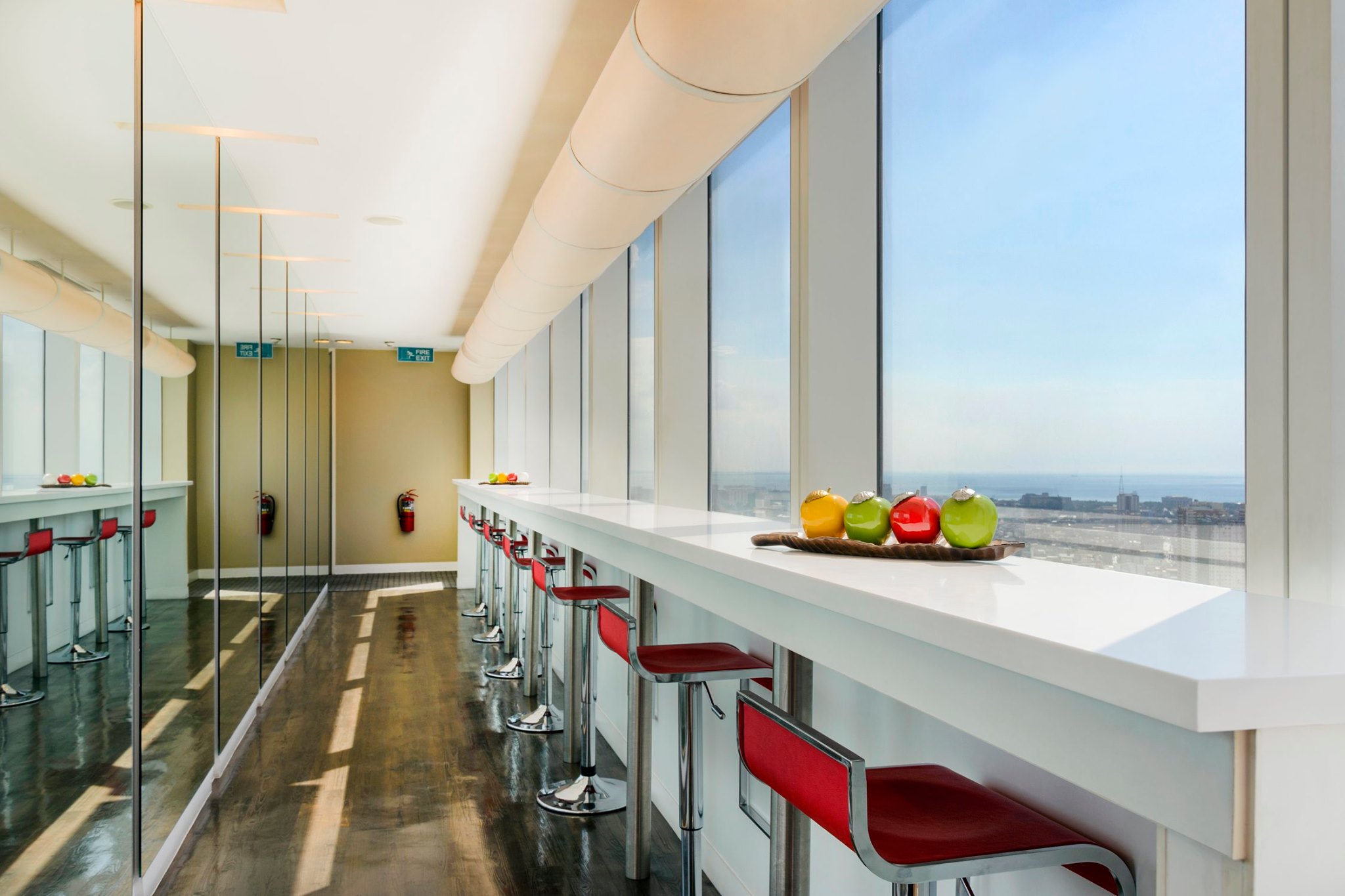 How to Turn Your Workspace into a Hive of Productivity
Company culture is key if you want to attract and retain top talent. As most workers still spend a large chunk of their time inside a physical workplace, it's essential to create an appealing environment that can both soothe and stimulate the workforce.
Creative decoration with an eye for detail can help to nurture a more unique and positive workplace. This can have a huge impact on your workers' productivity, creativity, attitude, and comfort. Ideally, the interior should exist as an expression of your brand and its core values while reflecting the motivations behind your work.
1. Let your office space shine, naturally
One effortless way of keeping your employees' spirits up is to ensure they have enough natural sunlight. NCBI have shown that workers with ample windows are far more efficient, active and sleep better than those without enough sunlight. If you're near the coastline, a sea view can provide an extra level of creative stimulation.
In some work environments or even work-shifts, it will more difficult or impossible to ensure much daylight for your staff. In these circumstances, it can help to install special lighting sources that mimic the rays of natural sunlight and reinforce your workers' circadian rhythms.
2. Warmer is better
Keep a warmish atmosphere that's comfortable for every person you employ. A Cornell University study has shown that temperatures below 68°F can lead to errors and decreases in worker efficiency.
3. Feng shui your space
The ancient Chinese art of positioning objects to create a more pleasant, positively-charged environment, feng shui can have a huge impact in the workplace. Apply the principles of feng shui to your teams' desk layouts, for example, and help them to focus on their goals in a more productive environment.
4. Rooms for meeting and relaxing
Make sure you have separate spaces for meeting and relaxing. Designed purely with its purpose in mind, the design should reflect your brand and be suitable for interviews, client meetings, coffee breaks, and presentations. These specially zoned areas will help your staff to maintain a more energetic work environment.
5. Infrastructure and IT Support
Your staff needs sufficient IT equipment and comfortable furniture to reach their goals. Each desk needs to be equipped with the relevant software and hardware, and IT support teams that are available throughout working hours.
And what about us, CEO SUITE?
We are a well-established team providing the best office space for rent in Manila. CEO SUITE can help you create a healthy work environment and more productive teams. Turn your Workspace into a Hive of Productivity a dynamic workspace that expresses your brand and inspires your employees can help you to build your business faster and keep your employees happy.
Aug 30, 2019