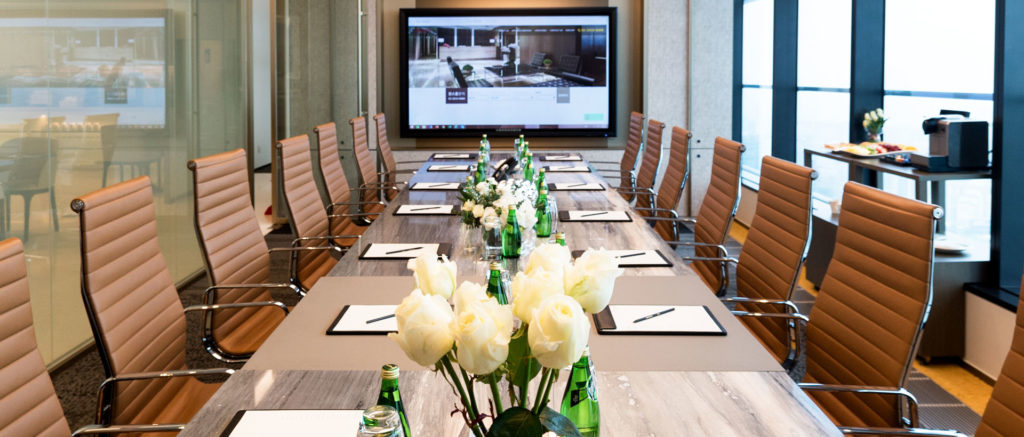 5 factors to consider before selecting your office space
Want to find a perfect office space for your business to flourish? Of course, there will be a lot to consider before selecting it.  We, CEO Suite can help you make it less overwhelming.  Start your haunting for the best by understanding absolutely how much space you need today, and in the forthcoming days, as well as the amenities, locality and the cost. By considering these factors from the very beginning, you'll be able to find the perfect office space for your business in office space Manila that is inspiring, affordable and suitable for your business.
Office for lease Manila is available with world class amenities and infrastructure to attract the best talents from the world and keep them for long. Motivating workspaces are great in showing employees that, they are considered and the company cares about them.
Selecting a perfect office space for your business can be quite a puzzling task. The space you choose might be a significant factor in a number of further important decisions that may affect your business in the future. For example, it can affect your office budget, the accessibility and functionality of the space, utilities etc
Here are the 5 factors to consider before fixing your office space:
1. Location
Location of your office is possibly one of the most important characteristics of your coming business. If you aim to make your office space in the heart of the city Manila, you can attract customers with larger spending power. This will also ensure you great exposure to potential clients.
While searching for good office space, location should be placed at the top of your list. It should be like your team have to feel convenient about getting in and out of the office.  Also your clients should feel free to meet you without struggling much. Office for rent in Makati is very much close to public transport, parking, food and amenities, as well as green space.
2. Infrastructure  
The Infrastructure of your office space is having a huge role in determining the stability of it.  Good working environment can influence your team to change the firm a profitable one.  Commonly there are so many facilities available in office buildings. But you have to select the important one among them which your business needs. Basic IT support, serviced offices, Cafes, internet, WiFi etc… are the inevitable factors to be considered while selecting an office space. Make sure about the availability of Telephone connections and postal services.  Without a doubt, we can say that getting access to all of these amenities can run your business smoothly.  Get opinions about the office environment from there itself. Also make sure that the office space is capable of accommodating changing infrastructure if any, according to your business needs.
3. Rental Rates
The rent for office space and amenities available for that price are to be considered. You have to visit to your office space before making an agreement.  Basic facilities have to be well established for your team in order to mark them more productive.  Discuss about the hidden costs like parking fee, maintenance etc… and be aware about the amount you are payable at the end of month.
Make sure about the following things:
1.      Affordable
2.      Office space is spacious enough.
3.      Hidden charges
4.      Make a best deal probable.
4. Design
Office space that you are choosing should match with your business brand, especially the designs. It should reflect your brand. You need to recognize first which kind of office floor design will suit best for your business.  Choose an employee friendly working space where employee bonding and team spirit can grow. Windows are to be covered as to prevent outside noises or disturbances to enter your office.  Each employee deserves his own space and try to provide them the same.
5. Technology
Nowadays businesses cannot function without having internet connectivity, make this an essential factor while choosing an office space for rent. Some office spaces are armed with internet connectivity and the rate for which is fused with the rent.  However, it's crucial to have a consistent, even and fast internet connection to avoid interference in productivity.
Video Conferencing rooms are to be checked properly before signing the contract.  Be sure about video conferencing facilities with latest video conferencing equipment offering high quality as well as hassle free experience for your business meetings.  International or national client meeting have to be organised at any time without any interruptions in network or room availability.  Meeting rooms should perfectly suit for your business presentations, client meetings, staff training programs and workshops.
Projecting equipment and furniture are to be checked whether it is having any fault for functioning properly. And ensure about the supporting team availability for you to conduct programs smoothly. Take your own time to select an office space for rent. Get a perfect one with world class facilities as well as employee friendly environment to make them work comfortable.  So before selecting your office space make sure about the facilities like hospital, bank, shops such that your team should not have any difficulty in getting these services.
What CEO Suite Offers
CEO Suite, one of the best Office space Manila in prime location of Philippines which is available with all the facilities to run a business.  Office space Infrastructure can be adjusted to match your business needs. IT support for our clients are also available in case of any fault.  Luxurious furnishing and spacious rack space will be provided according to your needs.  Co-working day pass for travelling business men with affordable rate. If you are an independent worker or freelancer, you can get dedicated workstations from our Office space for rent Manila.Fully furnished office spaces designed by top designers specially for business purposes.
Our Office for lease Manila situated with an awesome view to sea shoe nearby, refresh your workers all the time making them creative and productive more.  Office spaces that create an impression of business and inspiration have been successful in raising dedication among employees. It is with you as a leading light of your business, to make these important decisions that can help your business to thrive.
Sep 05, 2019