MEETING ROOMS & CONFERENCE FACILITIES
On-demand group meeting rooms
---
Accessible Locations

All our business centers are easily accessible inside Asia's top Central Business Districts.

Custom Events

Aside from meetings, we can also host events such as cocktail parties, product launches, small press conferences and company orientations.

Catering Options

Make your refreshment breaks count with a range of menus for breakfast, lunch, afternoon tea, and light snacks.

Supplementary Services

Whether it's a press conference, product launch or cocktail party, our professional staff can manage your event or provide administrative support for a low cost.
Small Meeting Rooms

[4 – 6 participants]

Ideal for small, informal meetings or interviews.
Booked by the hour.

Boardrooms

[10 -12 participants]

Luxurious facility.
Scenic bay or city views.
State-of-the-art presentation tools.

Conference Rooms

[20 – 30 participants]

Flexible layout: classroom, theatre, U-shape, banquet.
Ideal for staff training, focus groups, seminars.

Video Conferencing

[Site-to-site, Multi-site]

Cost-effective solution for long-distance meetings.
Multiple connections and locations
High-speed networks
Minimize operational expenses and business travel
We offer
Meeting Rooms

USD 14


per hour

SGD 100


per hour

IDR 200.000


per hour

RMB 150


per hour

THB 780


per hour

PHP 1,100


per hour

MYR 80


per hour

KRW 60,000


per hour

VND 700,000


per hour
Video Conferencing

USD 140


per hour

SGD 190


per hour

IDR 900.000


per hour

RMB 900


per hour

THB 3,500


per hour

PHP 6,500


per hour

MYR 600


per hour

KRW 250,000


per hour
Starting prices vary depending on location and/or ongoing promotion.
Contact us
to find out more.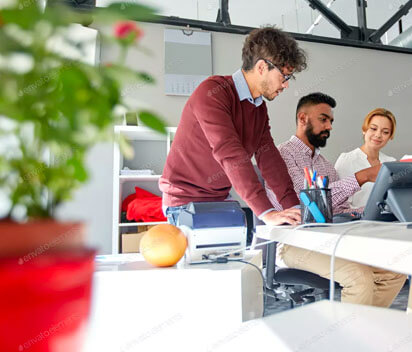 IDEAL FOR
Business meetings
Corporate trainings
Business travellers
Home office users
Training venue
FIND OUT MORE
Benefits Included
ALL OUR CONFERENCE FACILITIES INCLUDE
High Speed
Internet
Interactive Screen/Projector
Premium
Coffee & Tea
Catering and
Refreshment
High-resolution
Printing
Office
Supplies
Onsite Meeting / Conference Support
Housekeeping
Secretarial & Admin
Support
Professional &
Social Events

Concierge Service
HD Video Conference
frequently asked questions
There are several different ways to book a venue with us:
Online, via our web form
Call or email our business center. Visit this page for contact details.
WeChat (China Only)
When making your booking, please tell us:
your name and business name
date of event
time of booking
number of participants
equipment needed
set-up requirements
any other pertinent information regarding your event
Yes, we extend a 30-minute leeway for all clients. Beyond that, we charge a small one-time admin fee that varies for each center.
Yes. Please note that some of our centers are in buildings with centralized AC systems that automatically turn off after business hours, and additionally charges may apply to turn on the AC.
Yes, we have in-house presentation equipment available for rent.
Yes, we'll help out in whatever way we can to make your event a success. Our IT specialists and/or office assistants can help in setting-up any presentation equipment.
Yes, we do. Once you get in touch with us, our manager can send you a list of food items and cuisines to choose from. If you would prefer food from a specific establishment, we can order it for you, a service charge on top of your food bill may be applicable.
Yes, with applicable service and corkage fees depending on your food items and if you require assistance on food service or beverage refills.
You can request for waiters to be assigned to your event if you select a catering package. You can ask our office assistants for occasional tasks, but they can't be assigned for the whole duration of the event as they need to attend to other clients within our business centers. You can also request for our secretaries to record minutes of the meeting on your behalf for a small fee.
Yes, all our facilities  are equipped with both wired and wireless internet access.