our locations in
Singapore
Select between two luxurious business centers in Singapore and set up your company for success. One location features inspiring views of the Singapore skyline and the other boasts unobstructed waterfront views of the Marina Bay. CEO SUITE offer strategically-located serviced offices with full administrative support for businesses or entrepreneurs wanting to establish an impressive corporate presence in Asia.
our services in
Singapore
Options for you and your business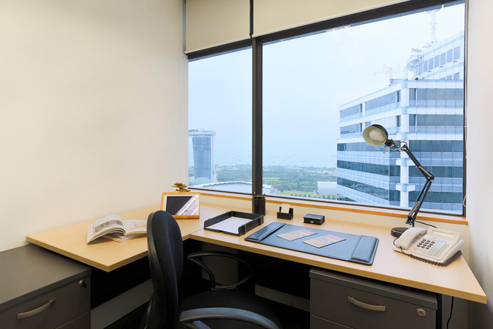 Our professional team will take care of your day-to-day office needs, you will focus on the more important things.
City Skyline View
High speed WiFi
Call Centre Operator
Interactive Screen/Projector and more
SG$900 per month
SERVICED OFFICE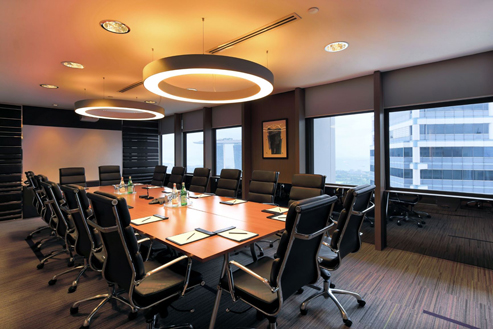 Rent our modern meeting room facilities located in the heart of Singapore. For events, business training, etc.
Business Lounge
High speed WiFi
Call Centre Operator
Interactive Screen/Projector and more
SG$85 per hour
MEETING ROOMS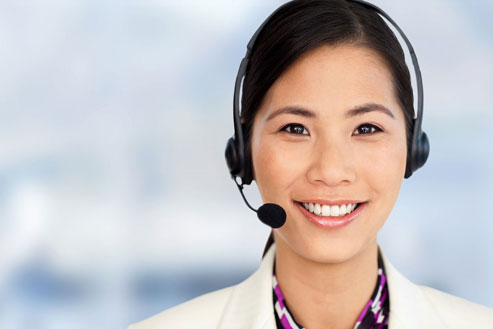 Get a business address in the most prominent location of the financial district in Singapore.
Premium business address
Bilingual answering service
24/7 voicemail access
Dedicated telephone number and more
SG$54 per month
VIRTUAL OFFICE
Why do entrepreneurs use coworking spaces?
The way we work is completely changing due to Covid-19. The workplace is also changing.
Coworking space were born from this evolution. They are now more freelancers who need a space to do their job.
In the past they were working in restaurant, coffee shops, etc. The invention of the coworking space has help many entrepreneurs.
Before the creation of coworking spaces and flexible office spaces, if you wanted to be an adventurer and break with the scheme of working for a company
with fixed hours, you had to accept the fact that you would be working mostly from home, isolated from the world and from society.
Working from home can become a lonely habit, where routine and isolation can cause concentration problems and hinder the optimal use of time.
We are social beings.
Working from home can make us feel alone. Most of us need to share moments or experiences with others. Social networks are important.
Another disadvantage of working from home is that if we share our home with other people (family or friends),
they might create noise or inconvenience when it comes to concentrating (TV, music, etc… )
When we mix home with the workplace, it is very easy to mix up tasks, during the working day domestic jobs are carried out and as a consequence, productivity and concentration are interrupted.
A coworking space is a place that is designed so that people can have optimal work performance. Synergies are generated in our coworking space in Singapore, an environment that motivates you to be more productive and to get more out of your individual professional potential. In addition, these spaces act as an engine for entrepreneurship in innovation.
Check the frequently asked questions (FAQ) that we usually receive, you may find answers to your questions.
What type of companies use the services of CEO SUITE?
Our ecosystem is very varied. At CEO SUITE SINGAPORE, we are eclectic, we like to bet on the variety of spaces, projects and, above all, people. Because the best ideas are born from the contribution and collaboration between different profiles. Tell us what you do, we can surely introduce you to interesting professionals who can contribute to your business.
We also firmly believe that you attract what you transmit. Our greatest interest is in offering an excellent treatment to all our clients, and throughout these years we have been able to see that those who come and stay in the space are people who are similar to our way of being, building the foundations for a strong community, warm and close.
Is there parking available?
There are no parking spaces exclusive for our coworkers, but there is a parking lot in the building.
What are the accepted payment options?
We accept credit card, transfer payment and cash payment, although for permanent coworkers our payment system is by direct debit on the 1st of each month. For non-recurring payments, such as rental of meeting rooms or access for days, we charge by card in advance of the service.
What are the category/kind of the companies working in the offices of CEO SUITE?
Most of the companies working in our offices are related to the digital world. Most of them are e-commerce, early-stage startups and development agencies.
Do I have to pay a deposit? Is there a long term contract?
No, you do not have to pay a deposit and there is no minimum stay. We offer full flexibility. You come when you want, and you leave when you want.