The Benefits of Serviced and Virtual Offices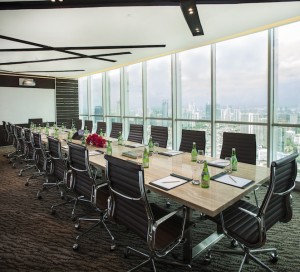 Setting up shop has been the dream of many an entrepreneur, but with real estate prices so high along with the high cost of furnishing and maintaining such a space, your dream could get delayed. It's hard to look professional if you are working out of a basement, garage, or apartment without space for a dedicated office, so what can you do to convince potential customers, clients, and business partners that you should be taken seriously?
The answer is to rent serviced office spaces or a virtual office. All over the United States, the U.K., Europe, and Asia you can find serviced offices available for weekly, monthly, or yearly rent or lease. What's more, these office spaces command prestigious addresses in desirable business districts of large cities.
What are Serviced Offices?
Serviced offices are different than empty office space. Serviced offices are owned by a company that caters to professionals who require high-end work and conference spaces in which to meet employees, business partners, or clients. These offices are staffed with reception, secretaries, or other staff who answer calls, take messages, or offer drinks and snacks to your clients. Most importantly, serviced offices are furnished with top quality office equipment and furniture and include Internet and Wi-fi connections along with other technologies. When you need an office at a moment's notice, a serviced office is the answer.
For professionals who conduct business in cities and/or countries outside of their own, serviced office spaces can be rented by the week or month or leased by the year. Some serviced offices can even be hired by the hour, which is especially helpful if you will only be in town for a day or two but do not want to conduct business at a noisy restaurant or in a hotel room. Imagine being able to walk into a stunning space that is modern, fully equipped with necessary technology, and will make a good impression on anyone whom you invite to meet with you.
What are Virtual Offices?
Virtual offices offer a prestigious business address along with phone answering services and message and mail forwarding. You do not rent space to have a virtual office, but being able to claim such a prestigious address will impress colleagues and clients. Some virtual offices also allow you free use of a beautiful business lounge and a hot desk (a non-dedicated desk that is available upon request as you need it).
CEO SUITE offers a number of exquisite serviced and virtual office spaces throughout Asia. If you live in or travel to Asia for business, our serviced office spaces are the perfect answer for your needs. All of our beautifully appointed serviced office spaces are available for rent on a weekly, monthly, or yearly basis. Visit our Contact page to find out how we can serve your professional office needs.
Mar 26, 2015