Presentation Tips: Planning a Great Presentation, Part 1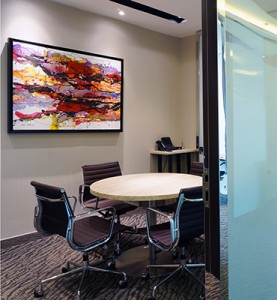 Planning a presentation is the same process as planning a good speech: you need to engage the audience right away and then take them through a logically ordered series of steps in which you share information that is relevant, accurate, and easy to understand. It needs to be long enough to impart the important information and no longer. Whether you are presenting dry accounting facts or exciting new R&D ideas, the time you put into preparing your presentation will be well worth it.
As you begin the planning stage, consider the following four things:
Objectives. Ask yourself why you are making your presentation and what do you want your audience to be able to take away from it? What is the best way to make your information appealing to your audience so that they will take the desired actions, whether that action is to figure out where to cut costs or donate to your charity?
Audience. Who are you speaking to, and how familiar are they with the subject matter? Will you need to educate them on certain points? Are they passionate about what you are saying, or do they need to be cajoled and convinced? Will they understand more technical terms or do you need to speak in layman's terms?
Venue. In what environment will you presenting? How formal or casual is it? What equipment will you have at your disposal? How will the audience be sitting in relation to you? Can you make changes within the venue to better suit your presentation style, or should you adapt your style to the venue?
Presentation Parameters. If you have been given guidelines on your presentation, you will need to gauge how closely you need to stick with them. These guidelines include length of time, format or style, and assessment criteria.
Now that you have determined exactly how you will meet the above four criteria, it's time to put pen to paper (or fingers to keyboard) and start writing your script. We'll cover that in a future post.
CEO SUITE offers you the opportunity to present your pitches or updates in beautiful serviced office environments throughout Asia and the Middle East. Find fully equipped conference facilities, beautifully furnished serviced offices, and rely on our top quality virtual office services. Visit our Homepage to pay only for the space you need when you need it.
May 25, 2015