Are you a foreigner or with a foreign-registered company planning to put up a business in the Philippines?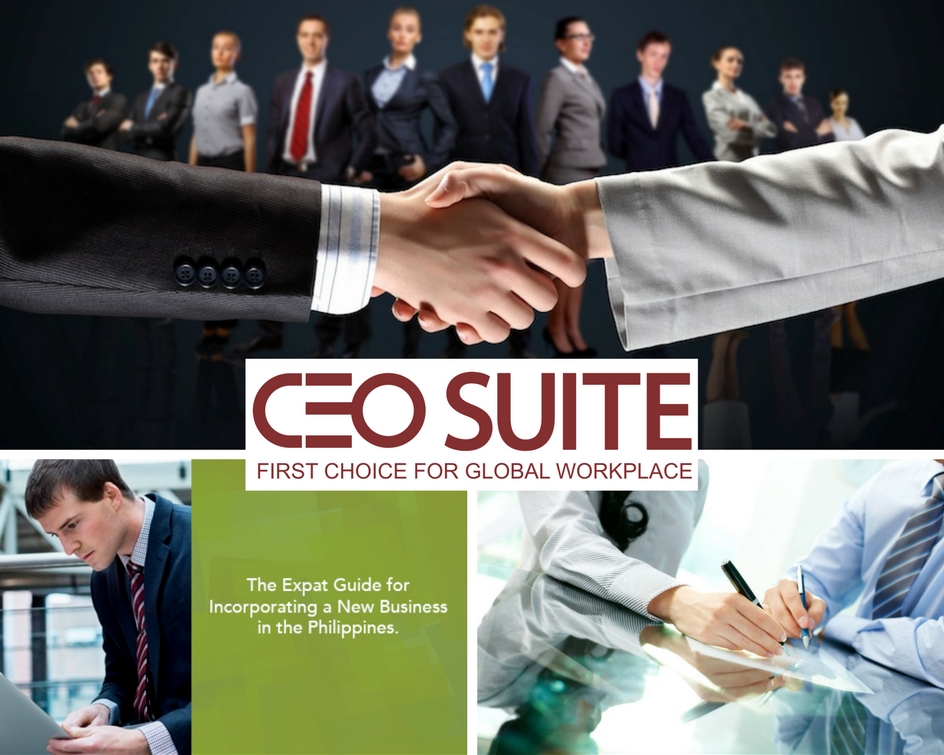 Here are some smart tips on foreign ownership/equity restrictions to get you started:
The Philippines has been traditionally known to restrict foreign ownership of companies to 40% of total equity only, with 60% equity reserved for citizens. The government, however, has initiated actions in the past to relax this rule in order to attract foreign investments to help grow the country's economy.
This guide is intended to help prospective foreign investors and/or their local partners or agents to determine how much foreign equity is allowed in their line of business.
1. First thing to check: Foreign investment negative lists
The first law liberalizing foreign investments (Foreign investment act of 1991) resulted in the creation of a foreign investment negative list (FINL) that seeks to define restrictions on foreigner's and foreign companies' economic activities in the country.
The FINL is regularly updated and is now on its tenth revision to reflect new laws. The list is divided into two as follows:
[accordions_dd expanded='0′]
[accordion_dd title='Negative List A']
Limits On Foreign Ownership As Mandated By Constitution And Other Laws
No Foreign Equity
Mass Media except recording
Practice of Professions

Pharmacy
Radiologic and X-Ray technology
Criminology
Forestry
Law

Retail trade enterprises with paid-up capital of less than $2.5 Million
Cooperatives
Private security agencies
Small-scale mining
Utilization of marine resources in archipelagic waters, territorial sea, and exclusive economic zones as well as small-scale utilization of natural resources in rivers, lakes, bays, and lagoons
Ownership, operation and management of cockpits
Manufacture, repair, stockpiling and/or distribution of nuclear weapons
Manufacture, repair, stockpiling and/or distribution of biological, chemical and radiological weapons and anti-personnel mines
Manufacture of firecrackers and other pyrotechnic devices
Up to Twenty Percent (20%) Foreign Equity
Private radio communications network
Up to Twenty Five Percent (25%) Foreign Equity
Private recruitment, whether for local or overseas employment
Contracts for the construction and repair of locally-funded public works
Infrastructure/development projects in RA 7718:
Projects which are foreign funded and required to undergo international competitive bidding
Contracts for the construction of defense-related structures
Up to Thirty Percent (30%) Foreign Equity
Advertising
Up to Forty Percent (40%) Foreign Equity
Exploration, development and utilization of natural resources
Ownership of private lands
Operation of public utilities
Educational institutions other than those established by religious groups and mission boards
Culture, production, milling, processing, trading except retailing, of rice and corn and acquiring, by barter, purchase or otherwise, rice and corn and the by-products thereof
Contracts for the supply of materials, goods and commodities to government-owned or controlled corporation, company, agency or municipal corporations
Facility operator of an infrastructure or a development facility requiring public utility franchise
Operation of deep sea commercial fishing vessels
Adjustment companies
Ownership of condominium units
[/accordion_dd]
[accordion_dd title='Negative List B']
Limits On Foreign Ownership For Reasons Of Security, Defense, Risk To
Health And Morals And Protection Of Small-Medium Scale Enterprises
Up to Forty Percent (40%) Foreign Equity
Manufacture, repair, storage, and/or distribution of products and/or ingredients
requiring Philippine National Police (PNP) clearance:

Firearms, parts of firearms and ammunition therefore, instruments or implements used or intended to be used in the manufacture of firearms
Gunpowder
Dynamite
Blasting supplies
Ingredients used in making explosives
Telescopic sights, sniper scope and other similar devices

Manufacture, repair, storage, and/or distribution of products requiring
Department of National Defense (DND) clearance:

Guns and ammunition for warfare
Military ordinance and parts thereof
Gunnery, bombing and fire control systems and components
Guided missle/missle systems and components
Tactical aircraft, parts and components
Space vehicles and component systems
Combat vessels and auxiliaries
Weapons repair and maintenance equipment
Military communication equipment
Night vision equipment
Stimulated coherent radiation devices, components, and accessories
Armament training devices
Others as may be determined by the Secretary of the DND

Manufacture and distribution of dangerous drugs
Sauna and steam bathhouses, massage clinics and other activities regulated by law because of risks posed to public health and morals
All forms of gambling except those covered by investment agreements with PAGCOR
Domestic market enterprises with paid-in capital of less than the equivalent of USD$200,000
Domestic market enterprises which involve advanced technology or employ at least 50 direct employees with paid-in equity capital of less than the equivalent of US$100,000
[/accordion_dd]
[/accordions_dd]
2. Domestic Corporations and Subsidiaries
Up to 100% foreign ownership is allowed for domestic corporations that:
Are not part of the foreign investment negative lists

*Note that retail businesses (selling directly to consumers) with less than $2.5 Million in paid-up capital is listed under Negative List A.
Have at least the peso equivalent of USD $200,000 in paid-in equity capital.

This amount can be reduced to USD $100,000 if :
the enterprise employs 50 employees or
if it will be using "advanced technology"—to be determined by the Department of Science and Technology.
3. Retail Trade Enterprise
Retail Trade Enterprise are businesses that sell directly to consumers.
Under the law (RA 8762 – Retail Trade Liberalization Act of 2000) , up to 100% foreign ownership is allowed for retail trade enterprises for two categories of businesses:
Category A: Have a paid-up capital of USD 2.5 Million or more
Category B:Specializing in high end or luxury products, provided that the paid-up capital per store is not less than USD 250,000.00 (Sec. 5 of R.A. 8762)
Additional qualification requirements for foreign retailers can be found below:
Parent company with USD 200M net worth (USD 50M net worth for luxury brands)
At least 5 branches or franchises around the world OR at least one store capitalized at a minimum of USD $25M
Five year track record in retailing; and
Only nationals from, or juridical entities formed or incorporated in Countries which allow the entry of Filipino retailers shall be allowed to engage in retail trade in the Philippines.
Finally, all retail trade enterprises under category A that exceeds 80% foreign equity must list and offer a minimum of 30% equity in any stock market in the Philippines. This should be done within 8 years from the company's start of operations.
4. Export Businesses
100% foreign ownership is allowed for export businesses, as long as it doesn't fall under the negative lists. A business is considered as an export business if at least 60% of its output or sales are exported.
Call centers, BPOs, KPOs, back offices and similar businesses can all be considered as export businesses provided they adhere to the output rule.
Export businesses can also claim tax incentives via various laws (EO 226 / Board of Investments, PEZA law, and other economic zone laws)
We wish to remind the reader that this content should serve as a rough guide only and not to be used as proper legal advice. Please get in touch with an attorney to get specific advice for your situation.
Sep 21, 2016