Growing Your Business in Asia with CEO SUITE Offices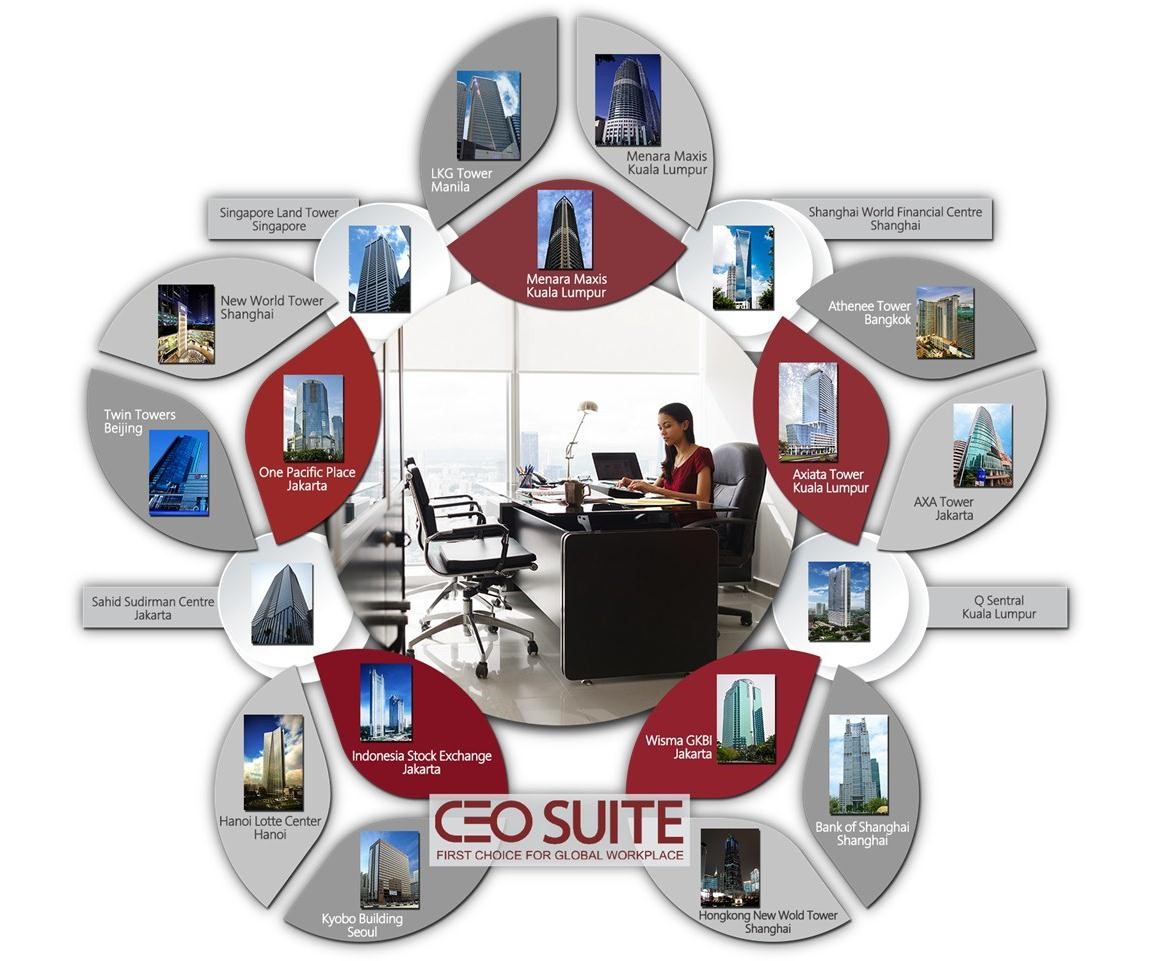 GROWING YOUR BUSINESS IN ASIA WITH CEO SUITE OFFICES
IReportCNN.com on September 24, 2015 published an article on "Why You Should Expand Your Business in Asia Today" and sites these four major reasons why you should expand your business Asia:
1. A rapidly developing environment
2. An untapped market of enormous population
3. A malleable working atmosphere
4. An advanced infrastructure
Expanding your business in Asia would be easy if you work with experts in the office solutions industry like CEO SUITE – the only one-stop Serviced Office provider run by multi-cultural industry experts in Asia. CEO SUITE lends more than 200 years of combined industry experience to find the right solutions for each business. Our tailored business service solutions can help quickly establish your business in Asia.
CEO SUITE has a network of 18 prestigious business centers in 9 major Central Business District locations in 8 countries in Asia. It offers world-class, elegantly designed executive office suites, fully-equipped meeting rooms with breathtaking views of the city, 'five-star hotel' standard reception area, a VIP business lounge, a service area for document printing, scanning and photocopying; business café with pantry facilities; and high bandwidth Internet WIFI access and modern telephone system. Moreover, CEO SUITE provides customized services for businesses of every size – from business set-up requirements, virtual offices (use of a professional business address for company registration and branding); receptionist and secretarial services; accounting and finance services; HR and recruitment services; I.T. support services; to business expansion support.
Let us know how we can help you. Visit our website at www.ceosuite.com.
Apr 22, 2016