Serviced Offices Manila
FLEXIBLE, COMMERCIAL OFFICE SPACE FOR RENT IN MANILA
SERVICED OFFICES IN MANILA
Serviced workspaces are extremely popular as a cost-effective, flexible and ready-to-go solution. We offer premium Serviced Offices in Manila that come complete with luxurious office furnishing, high-tech telephone system, high-speed Internet, reception, lounge kitchen facilities. We can also provide you with administrative, IT and infrastructure support, including essential hardware and phone service.
CO-WORKING DAY PASS
Co-Working Day passes are designed for those business travelers or digital nomads who need a minimal, yet efficient workspace. CEO SUITE can offer you great deals on Co-Working Passes on an hourly or daily basis. Co-working seats are designed for professionals to work, connect, collaborate and innovate in seamless comfort.
DEDICATED WORKSTATION
A dedicated workstation can be essential for independent professionals, freelancers or entry-level entrepreneurs as it helps make your business more productive. A sophisticated, peaceful and professional work atmosphere with high-speed internet and a customized work desk is often the best fit for those starting out.
VIRTUAL OFFICE
A Virtual Office provides you with the benefits of a prestigious address without the cost of renting or leasing physical office space. Get a registered address, dedicated receptionist and telephone handling services to ensure a professional impression, and help build your business.
MEETING ROOMS
Hold your important meetings in CEO SUITE's meeting rooms with the latest high-tech facilities and a variety of culinary options. Our projector-equipped meeting rooms are designed for interviews, training programs, workshops and presentations.
Meeting spaces can be booked on an hourly or daily basis. Dedicated support staff and continuous refreshment services help ensure a superb meeting experience.
VIDEO CONFERENCING
Looking for comfortable video conferencing rooms in Manila? Reserve your conference rooms with CEO SUITE and enjoy world-class technology and hassle-free internet. Connect and communicate with your teammates or business partners from our dedicated video conferencing space in Manila.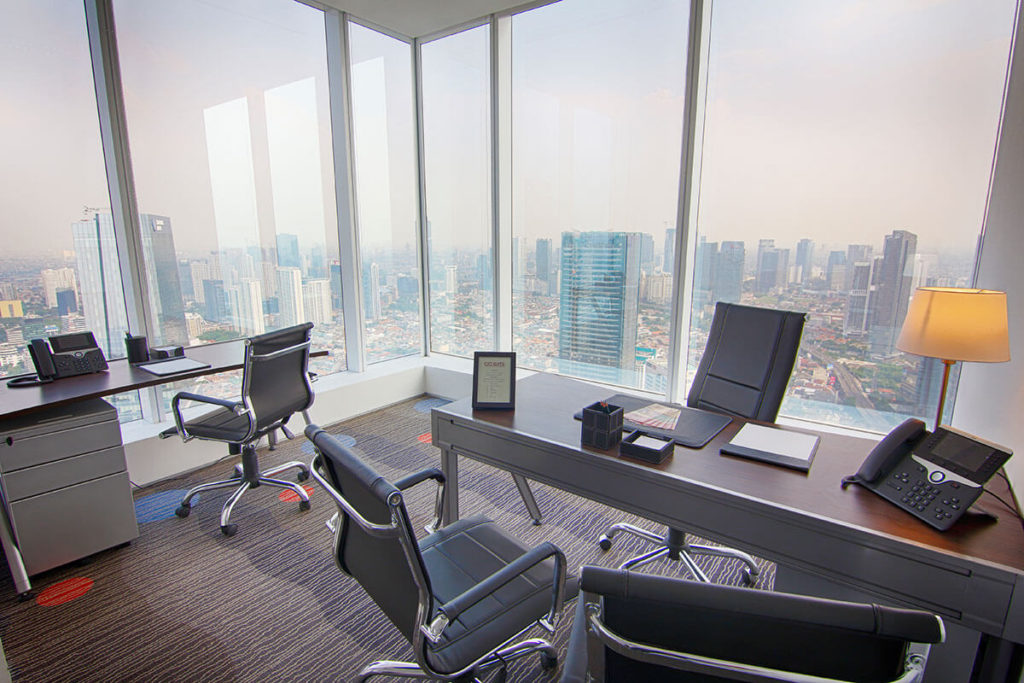 THE BENEFITS OF A CEO SUITE WORKSPACE
Prime Business Locations
CEO SUITE offers you a wide range of workspace types in prime Manila locations.
Flexible Terms & Contracts
Grow or reduce your team at your own pace with the flexibility of month-to-month contract renewal.
Plug-n-Play Workspaces
Your business is up and running the day you move in.
Extraordinary Facilities & Shared Spaces
Explore spacious, well-organized workspaces for professionals of all types.