CO-WORKING SPACE IN KUALA LUMPUR CITY CENTRE AND KL SENTRAL
We have 4 locations in Kuala Lumpur (KLCC and in KL Sentral).
CEO SUITE co-working Space is part of the urban life in Kuala Lumpur.
We offer a comfortable and well-designed shared workspace in the heart of the city.
Our co-working space in KL offers the flexibility you need. A place to grow your company, create a community and collaborate with other members.
Enjoy our flexible prices and packages.
For more info contact us at: [email protected].
We take good care of our co-working space
so that you can focus on boosting your business.
Fully furnished and fengshui-designed offices
Secured work environment
Virtual office
Business lounge and meeting rooms
High speed internet
Video Conference
High resolution printing
Secretarial & admin support
IT infrastructure & support
Gourmet coffee & tea
Housekeeping
FAQ about our co-working space in Kuala Lumpur
What is co-working?
Coworking is an arrangement in which individuals of different companies share a work space, allowing cost savings and convenience through the use of common infrastructures, such as office equipment, utilities, receptionist and custodial services.
Typically, a co-working plan allows you the added bonus of being able to work in all communal areas of a centre rather than being limited to a dedicated desk. In addition, we offer you the flexibility to work from different co-working locations.
Who can benefit from a co-working plan?
Co-working is renowned among all industries and is a flexible, communal, social, and cost-effective working arrangement for those who do not require a private office.
• Individuals who struggle to work from home, Cafés and public spaces
• Teams who predominantly work remotely but need to access office facilities occasionally
• Businesses looking for a social environment with the potential to network and grow business opportunities
• Businesses with agile headcount or project team
What is the commitment period for Co-working membership?
We offer daily pass, one-month pass, monthly rolling up to 12-month plans; however, we often offer incentives for longer term commitments.
What are the working hours of the Co-working space?
Our co-working space is available from Monday to Friday from 8:30 AM until 5:30 PM, excluding public holidays.
How can I book your co-working space in Kuala Lumpur?
You can visit our locations in KL, via our web form or email us at: [email protected].
Can Co-working member use our lounges at other locations?
You may access to all 4 locations in Kuala Lumpur on weekdays during official operational hours only.
Can I use meeting spaces for free?
We do not provide free meeting spaces. However, "Co-work 30" client is entitled for complimentary 2 hours meeting room non-cumulative per month.
You can also enjoy 20% discounts on Day Office and Conference rooms.
Should you require a last minute or impromptu meeting rooms, you can email us at:[email protected]
for booking. Alternatively, you can check with our front desk for room availability
Can I speak on the phone in your Co-working space?
Usage of phone is permissible within accepted and appropriate tone of voice. Nevertheless, you may rent our private office or meeting room should your conversation is lengthy and contained confidential information.
Do I have to lodge a security deposit? Is this refundable?
Security deposit is not required for a co-working membership when paying by credit card. If paying by bank transfer, however, a refundable 2-months security deposit is required
What payment methods options do you offer?
Payment can be made in the form of cash, cheque, wire transfer, credit card, debit card, or e-wallet payment (Touch N Go or DuitNow)
Where are you located in Kuala Lumpur?
(1) Axiata Tower, KL Sentral
(2) Q Sentral, KL Sentral
(3) Menara Maxis 26th, KLCC
(4) Menara Maxis 36th, KLCC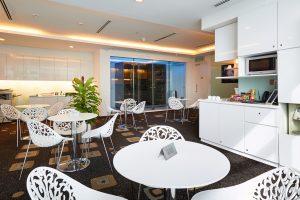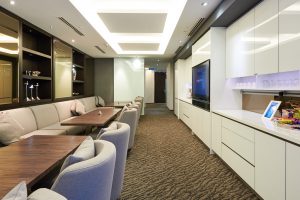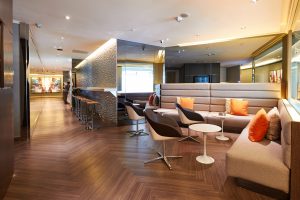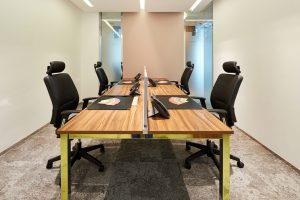 MORE BUSINESS
SOLUTIONS IN Kuala Lumpur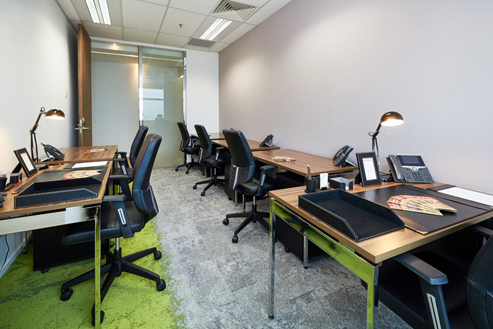 Enjoy a great workspace in one of the most iconic buildings in Kuala Lumpur.
City Skyline View
Luxurious Furnishings
Call Centre Operator
Voicemail-to-Email and more.
MYR1300 / month
SERVICED OFFICE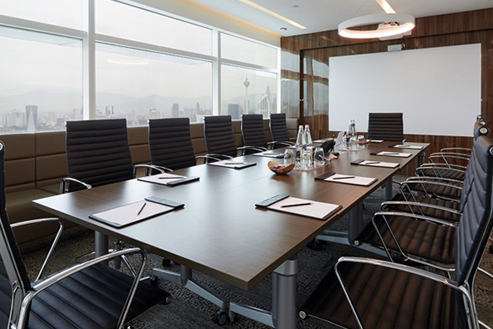 Get the best results from your meetings, conferences, presentations and events.
City Skyline View
High speed WiFi
Call Centre Operator
Interactive Screen/Projector and more
MYR80 / hour
MEETING ROOMS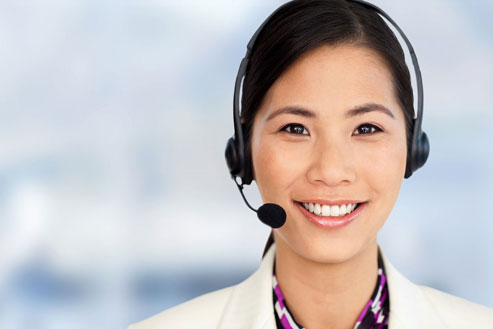 Work from anywhere, but keep a prestigious address in Kuala Lumpur.
Premium business address
Mail handling
Call Centre Operator
Dedicated telephone number and more.
MYR150 / month
VIRTUAL OFFICE
How to Reach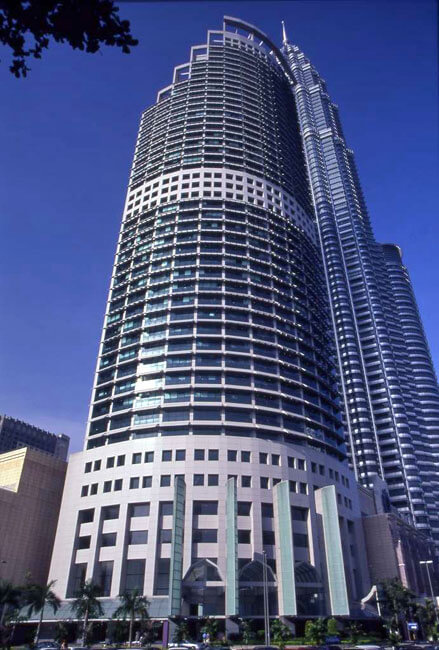 Address
Menara Maxis
26th Floor, Kuala Lumpur City Centre, Kuala Lumpur 50088, Malaysia

Phone

Email